The need to talk about mental health has never been more important. The COVID-19 pandemic has shaken humankind with its global implications, and we all are facing the initial symptoms of trauma. Trying to find happiness during such dark times may seem next to impossible, but we can try to be hopeful, empathetic, and emotionally strong to fight it together. The coronavirus pandemic has influenced the emergence of mental health crisis among people, especially in individuals who are fighting the virus at the frontlines. Health-care workers and nurses are going through "phases of withdrawal," where the situation is challenging their sense of duty and responsibility. The epicenter of the pandemic, the United States of America, seems the most badly hit. There has been an upsurge of 86% in suicide/crisis helpline calls, where frontline workers are reaching out with their anxious thoughts and despair.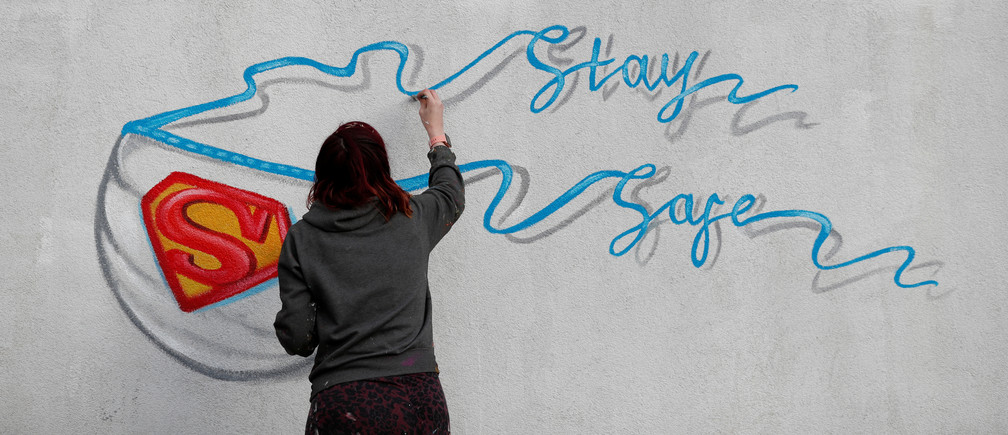 According to a recent Kaiser Family Foundation survey, 56% of people in America reported a heightened sense of distress or overflow of emotions, which were highlighted by light symptoms such as sleeping or drinking more, frequent headaches, eating more, or not feeling energetic to do normal chores.
Most of us are not even familiar with the slight changes in our lifestyle, which may develop into mental health issues in the future. It is important to develop positive psychology towards the constraints the lockdown has imposed upon us, and the overall implications of the pandemic. We must believe that these uncertain times are just a phase, and that mankind has always adapted to evolve for the better. Looking after your emotional and physical well-being is the only thing we can do right now to instill a sense of control in our life. Here are a few ways we can cope with the emotional distress of the pandemic and find happiness in the simplest of things.
1. Find a new hobby: Now is a good time to ward off the distressing emotions with something positive. Work on your hobby, which you may have left pursuing after your childhood days. Now is a great time to reintroduce yourself and understand your perks.
2. Catch up with old friends: Living in the age of advanced technology has its advantages. Though the lockdown has forced us to stay apart from our loved ones, we can still catch up with old buddies whom we somehow had forgotten during all these years. Our dreams and aspirations can wait now; it is time to go back to our roots and live the memories.
3. Talk about the emotions you are going through: One may feel claustrophobic due to his/her own never-ending thoughts. Even if it feels like we do not have any control over our lives now, it is important to share our thoughts with people whom we trust. We must understand that EVERYONE is going through the same situation, and there's no harm in sharing our feelings.
4. Adapt to a new routine: Learn to accept the change. We all are cooped up in our houses, and what we miss the most is our old life. The new life won't seem so bad if we slowly indulge in a new schedule and work upon our physical well-being as well. Incorporate exercises in your everyday routine, with healthy food, to make the most of this lockdown.
5. Try to stay active: It is not a good option to lead a sedentary lifestyle right now. Reading books, trying gardening, jogging around the block once in a while, or simply binge-watching your favorite Netflix series will help to keep your mind active and heart, healthy.
Read more: Looking after our mental health
The global pandemic might not get over soon, but as humans, we should not forget what brings us together – Compassion and kindness. And the first step towards being compassionate to the world is being kind to ourselves.